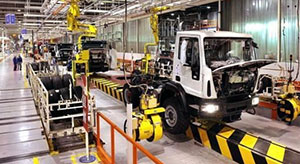 The term "automotive" is used to indicate everything regarding the design, development, production and construction of cars (motor vehicles and trucks).

Automac's task in this specific sector is essentially to support the manufacturers of special machines for the construction, assembly and testing of pieces, details or accessories necessary for assembly of the vehicles and for completion of internal circuits. The manufacturers of machines, with which it collaborates, realise work islands or individual machines that produce pieces and details for the power-assisted steering, hydraulic power steering, air conditioning circuits and power supply for cars, lorries and agricultural machinery.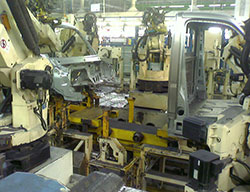 In case of large numbers, the most suitable machines for this production are transfer machines.

In the automotive sector Automac has managed stacker cranes and descenders, mobile electro-mechanical devices, which act as shuttles for the transport of semi-finished products, as for example the side members of lorries or the driving cabs along the assembly line. We produce automations of special machines for the construction of the core plate pack, rectification and control of the electric motors manifold bar to bar step for windscreen wiper. The company automates transfer machines for particular machining processes and components of electric starters used for various regulations; it also automates machines with several axes for the palletising and depalletising of starters or stators.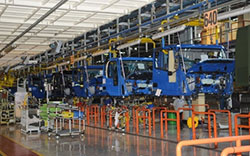 Regarding automation of plants for the agricultural vehicle industry, Automac has managed the automation of a press for the hot bending/forming of camshafts for harvester-threshers (camshafts for straw walkers).

The shaft was supported by mobile clamps (electric axes), while the bends were made with servo-valve commanded oil cylinders.

The company provides technical assistance and troubleshooting services on various types of machines used in the automotive sector.
---

Examples of automation plants produced for the car industry: