The customer must have all technical documentation necessary to manage the machine or plant in the best way possible, both regarding daily use and troubleshooting.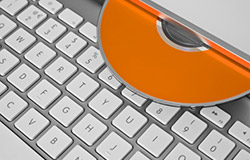 As envisioned by the Machinery Directive, Automac provides all technical documentation of the plants realised, among which:
wiring diagrams in dwg-dxf-pdf format
list of materials used and spare parts list
technical dossier and certifications
machine or plant user manual
application source files
On request, the user manual for the machine, automation or plant can also be drawn. All of this material, in paper or other format, is collected in a folder that will be delivered and explained to the customer in every detail. In addition to archiving the paperwork, all the documentation is gathered and put onto a CD-DVD, which protects the information through time.