ASSISTANCE

Assistance on automation plants and automatic machines
The customer must also be followed after commissioning and inspection of the plant.


Automac is at your disposal to offer immediate assistance. Automac offers an installation and commissioning service of the plants realised to the machine manufacturer's with which it collaborates.

In order to ensure quick and efficient assistance on the automation plants, Automac Technology uses advanced computer tools for connection to the plants via web, such as online customer support and video monitoring.

The applications are monitored through time in order to maintain efficiency and productivity. The company specialises in the adaptation of plant hardware and software, necessary to keep up with market demands.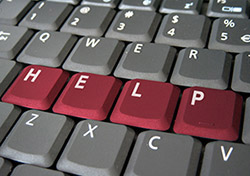 In detail, Automac Technology offers:
consultancy regarding automation plants
automation plant maintenance
troubleshooting
hardware and software assistance
telephone assistance
remote support